Here are two new additions to my Fenway 100th collection. One of the first posthumous ones as well. Its becoming very clear that this project may be incredibly difficult to complete. But I try anyway.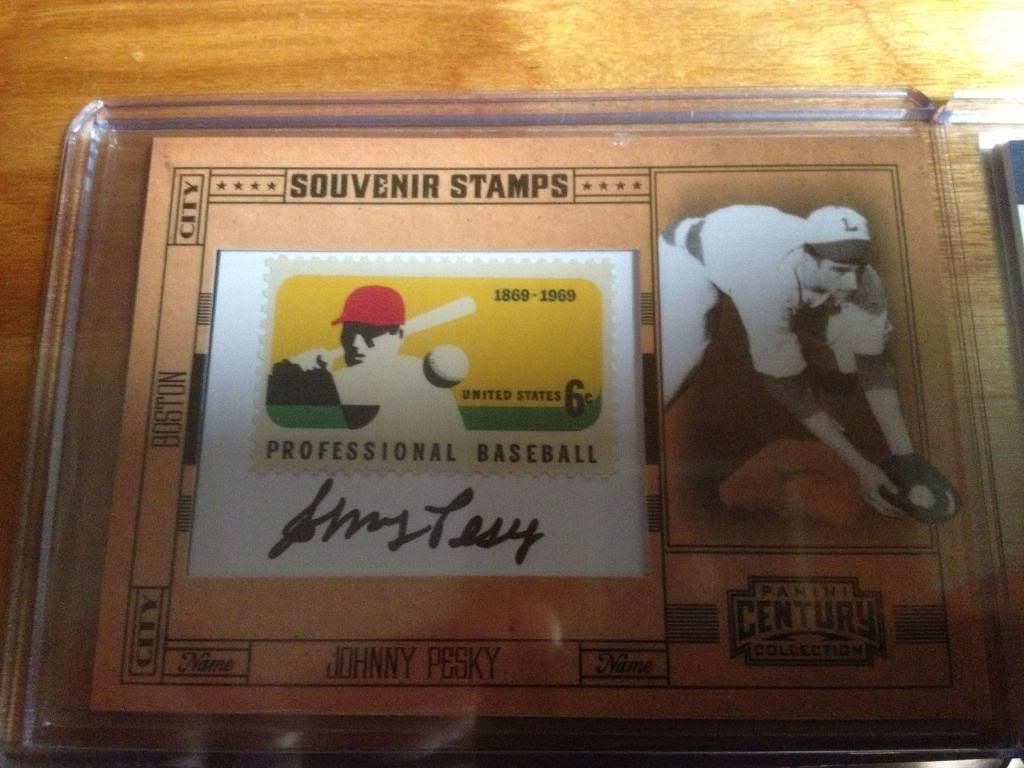 The first is a Dennis Eckersley AU/GU. Eck is one of my all time faves.
Second is the late Johnny Pesky. People are hot and cold about the stamp autos…I dig em.